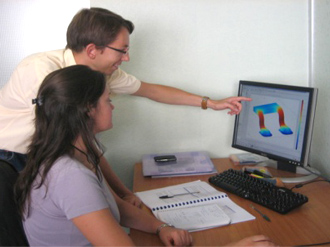 Would you like to have expert assistance to guide you in your modeling process ? SIMTEC can assist you in your modeling, whether you are working towards a deadline or on a long-term project, on-site or remotely.
This assistance can enable you :
to work efficiently, taking advantage of our experience and our expertise
to have an external and expert point of view on your work, to validate your model
to unblock your modeling process by helping you find new solutions
SIMTEC assistance guarantees :
efficiency
rapid solutions at low costs
We are at your disposal to assist you with your modeling projects.